Commercial
At Bitterroot Disposal we understand each business has unique needs and requirements for waste collection.
Bitterroot Disposal provides customized plans for commercial trash collection. Varying commercial container sizes and roll-offs are available. Please call our local office to learn more about how we can meet your commercial collection needs.

CONTACT US HOLIDAY SCHEDULE

Commercial Trash Containers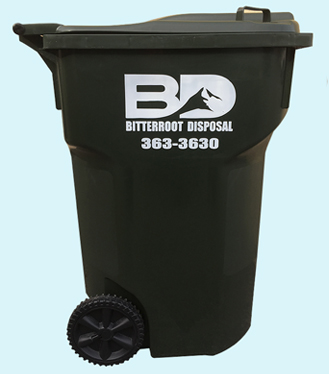 90 gallon (.5 yards)
Green with Green Lid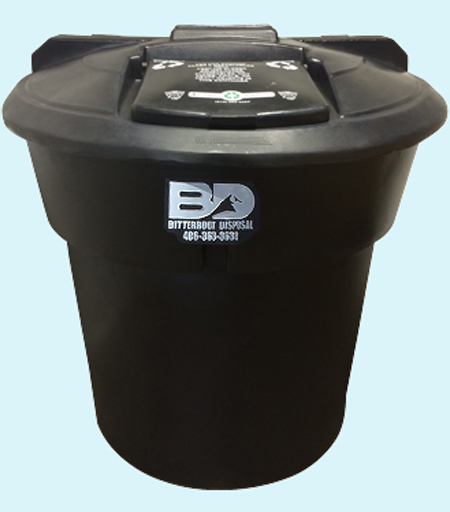 300 Gallon (1.5 yards)
Black
Commercial Waste Materials
For safety, environmental and legal reasons, not all waste materials are allowed in Bitterroot Disposal containers or trucks. Please review the acceptable and unacceptable materials listed below.
Acceptable Commercial Waste
Bagged normal office waste and general small construction debris

Paper products
Unacceptable Commercial Waste
Antifreeze
Ashes, hot or cold
Dead animals
Flammable or combustible liquids
Gasoline
Hazardous materials

Motor oil
Paint, wet
Un-bagged trash
Vehicle fluids
Commercial Invoicing
Commercial customers are billed monthly on first day of the month and payment is due on the 25th day of the same month. Payments can be made through the online bill pay button or sent to the Bitterroot office. We accept checks, money orders, Visa, MasterCard, Discover, and American Express.
Bitterroot Disposal
211 Humdinger Lane
Victor, MT 59875